Why you would want to add humus acid as a colorant
The town of Veenhuizen (literally translated as"Peat Houses") owes its name to the peat that was cut here from 1818 to 1960. It was processed further into a fuel for Dutch stoves in the nineteenth and early twentieth centuries.
The water in the ditches of Veenhuizen derives its golden brown color from the peat that remains in the soil – despite the large-scale peat industry in the past. The Dutch artist Thomas Trum processes the water into an ink with which one can draw, write, doodle and color.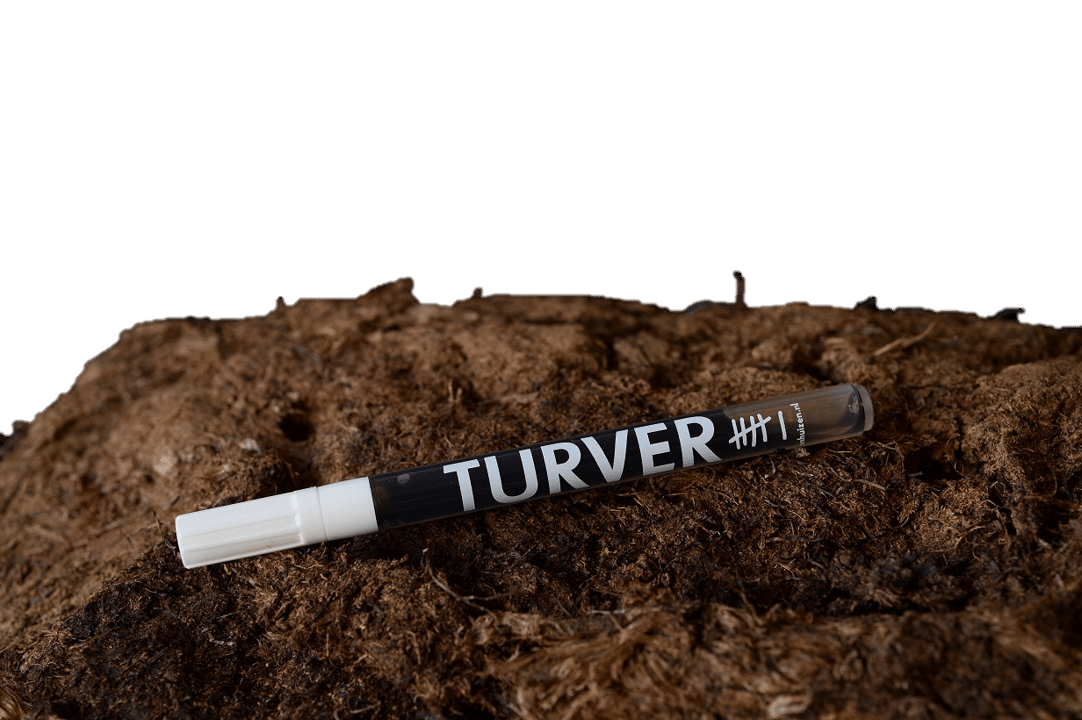 Our humic acid is used for finishing candles in the shape of Veenhuisjes ("Peat houses"). The humic acid powder gives the house-shaped candles the appearance of a traditional peat block.
The Veenhuisjes ("Little peat houses") are part of the Veenhuizen Collection; a social design collection of products and services inspired by the prison village of Veenhuizen. The Veenhuizen Collection is the result of the collaboration between the Province of Drenthe, the Noordenveld municipality, Veenhuizen penal institution, and Design Academy Eindhoven, initiated by KETTER & Co.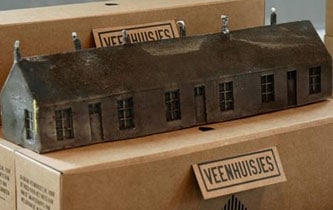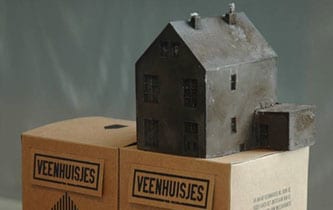 Humic acid can be found in the water deep beneath the peat bogs in the province Drenthe. It is filtered out of the drinking water in the northern provinces because drinking water in the Netherlands must be clear. Designer Thomas Trum makes a beautiful golden colored ink for the TURVER marker using the humic acid from Drenthe's soil.
But humic acid has more qualities. For example, the clay pack from Drentse Drab ("Mud from Drenthe"), consists of ancient humic acid (both from the soil in Drenthe as well as our humic acid, which comes from Oregon, USA) and green clay. This pack has a cleansing effect, promotes the self-healing power of the skin and is also wonderfully relaxing. Drentse Drab is a pack for face, hands and feet.